This award is presented to a student(s) who has overcome significant obstacles in life while still maintaining the commitment to achieving a high school diploma; a student who has not given up, who has improved greatly in self-confidence and self esteem; a student whose life has changed greatly as a direct result of the charter school; a student who we feel confident will succeed in the next steps in life.

Derek Rogers and Bonnie Ballentine both received the 2018 Chairperson's Award.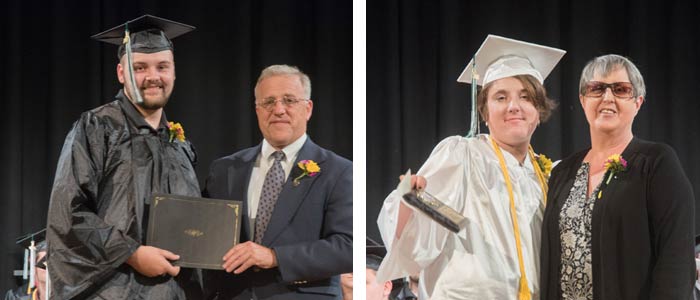 This award is given to a student demonstrating Exemplary public servant qualities. Councilor Ray Burton would have been proud to see these two students receive this special award. The Raymond S. Burton Award was presented by Ms. Bernie Prochnik to two students: Lucas Poole & Bonnie Ballentine.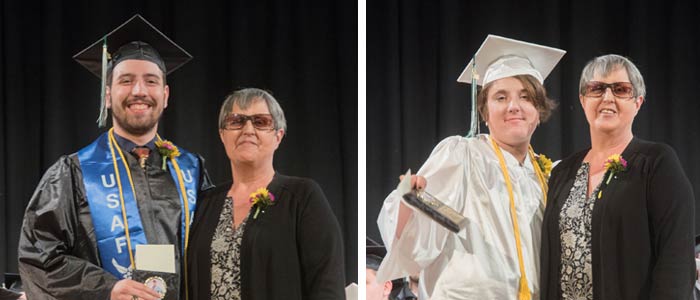 Outstanding Academic Excellence
Carley Calaio & Lauralee Driscoll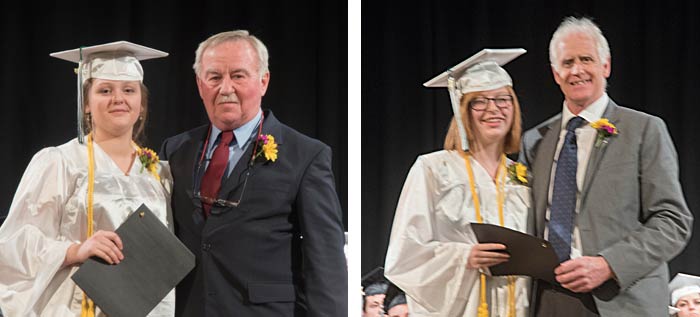 President's Academic Achievement Award
Jared Gagnon & Cameron Knowles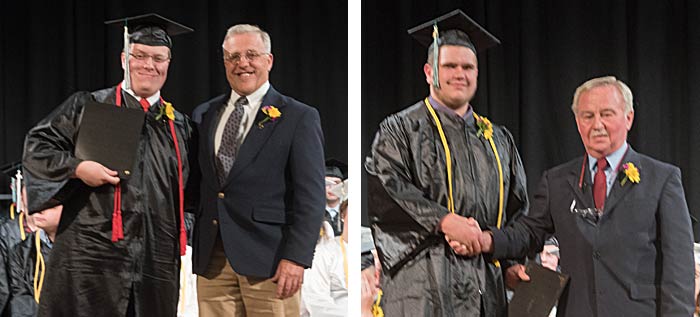 American Legion Scholarship
Ned Smith
NCCA has formed a new partnership with the Littleton American Legion and a scholarship was presented to Ned Smith, the son of a wounded warrior. As our first recipient of this award, Ned will attend Universal Technical Institute in North Carolina in the fall. Presenting this scholarship was Mr. Bill Cushing for the Littleton American Legion.