Brittany King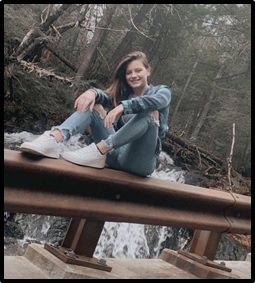 ---
This is Brittany King's first quarter at NCCA Lancaster. Living on her own in Berlin, NH, holding down a full-time job, and simultaneously attending school full-time, Brittany displays the tenacity of an Olympic athlete in her race to reach her educational and other life goals.
A respected classmate, she is enrolled in three senior-level classes that are challenging and require deep reflection and introspection. Her life comes pouring out of her onto the page when submitting assignments to her teachers.
Brittany is already living and thriving in the very stage of life for which NCCA teachers attempt to prepare all students by graduation. She is committed to excellence, and is one of the hardest working students in the school. With only 7 credits left for her to complete, Brittany is determined to cross the finish line with graduation in 2021.